Sirius Medical announces new Business Development Specialist South UK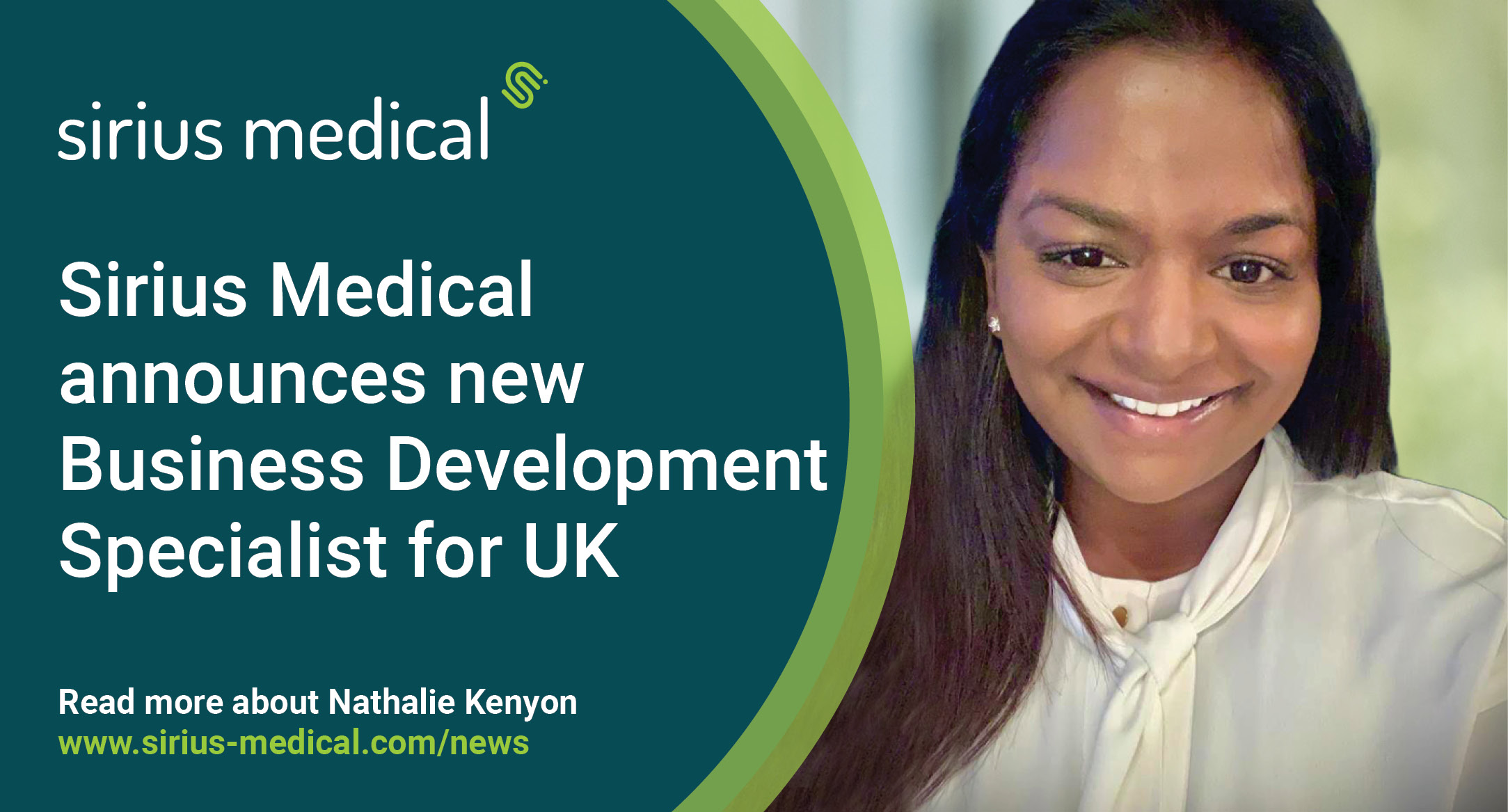 Sirius Medical, a medical device company that provides surgical navigation for non-palpable tumor localisation, announces a new business development specialist to support the UK. Nathalie Kenyon will strengthen the Sirius Medical team in the south region of the UK.
What drives you to work at Sirius Medical?
I have always been passionate about helping people. Over the years, I have noticed MedTech is an industry which does not stand still. It is such an exciting place to be, working with the latest technology offering. I am absolutely delighted to be working with Sirius Medical, because we are able to do just that; positively impact the lives of Oncology patients and clinicians. We can help our customers through the delivery of progressive and innovative technology, thanks to our wonderful R&D Team.
Why in the breast oncology field?
Despite significant innovative advances over the last 20 years in the treatment of Breast Cancer, the standard of care to date seems to still gravitate towards wire guided localisation, ahead of any other clinical wire free option in the market. I believe Sirius Medical has the capability of changing the status quo with their value offering, whilst simultaneously improving the lives of patients and favourably impacting the cost of healthcare.

What do you think about GPSDetect, the company and the team?
Whilst my journey with Sirius Medical started in 2022, in a truly short space of time I have experienced first-hand the speed and agility of this organisation, without compromising on the delivery of quality. I was extremely impressed by the tenacity Sirius Medical exuded in their ambition of obtaining CE marking and FDA clearance in a time sensitive manner. The product capabilities and company R&D investments are equally impressive.
What is your background?
I have worked in MedTech for over 10 years, working in a range of roles from sales and business development, which have encompassed pathway redesign within the NHS.
Education: I graduated from Bristol Business School in April 2022 with an MBA Degree. During this time, my thesis topic focused on pathways redesign within the healthcare setting. I am really looking forward to working with Sirius Medical, as we have such a bright future ahead.
What do you want to achieve?
My primary goal is to work with our team to positively impact the lives of patients and improve clinical outcomes. This will be achieved by providing clinicians access to innovative technology to ensure tumor localisation is even more efficient, whilst balancing the cost of healthcare and enhancing the patient pathway.

How do you want to help?
By working with the team to deliver education and support around the Sirius Pintuition value offering in Centres, we will continue to raise awareness and increase the Sirius Medical footprint in the UK market and beyond.

About Sirius Medical
With its roots in the Netherlands Cancer Institute, Sirius Medical was born to make things better. The Sirius Pintuition System was developed by and for surgeons addressing a clear clinical need with a solution that simply makes sense. The Sirius Pintuition system is CE mark and FDA cleared and is currently commercially available throughout Europe. Our mission is to improve care for cancer patients by delivering unsurpassed, yet affordable solutions that enable precise and efficient surgical removal of tumors.