Sirius Medical announces new Director Clinical & Medical Affairs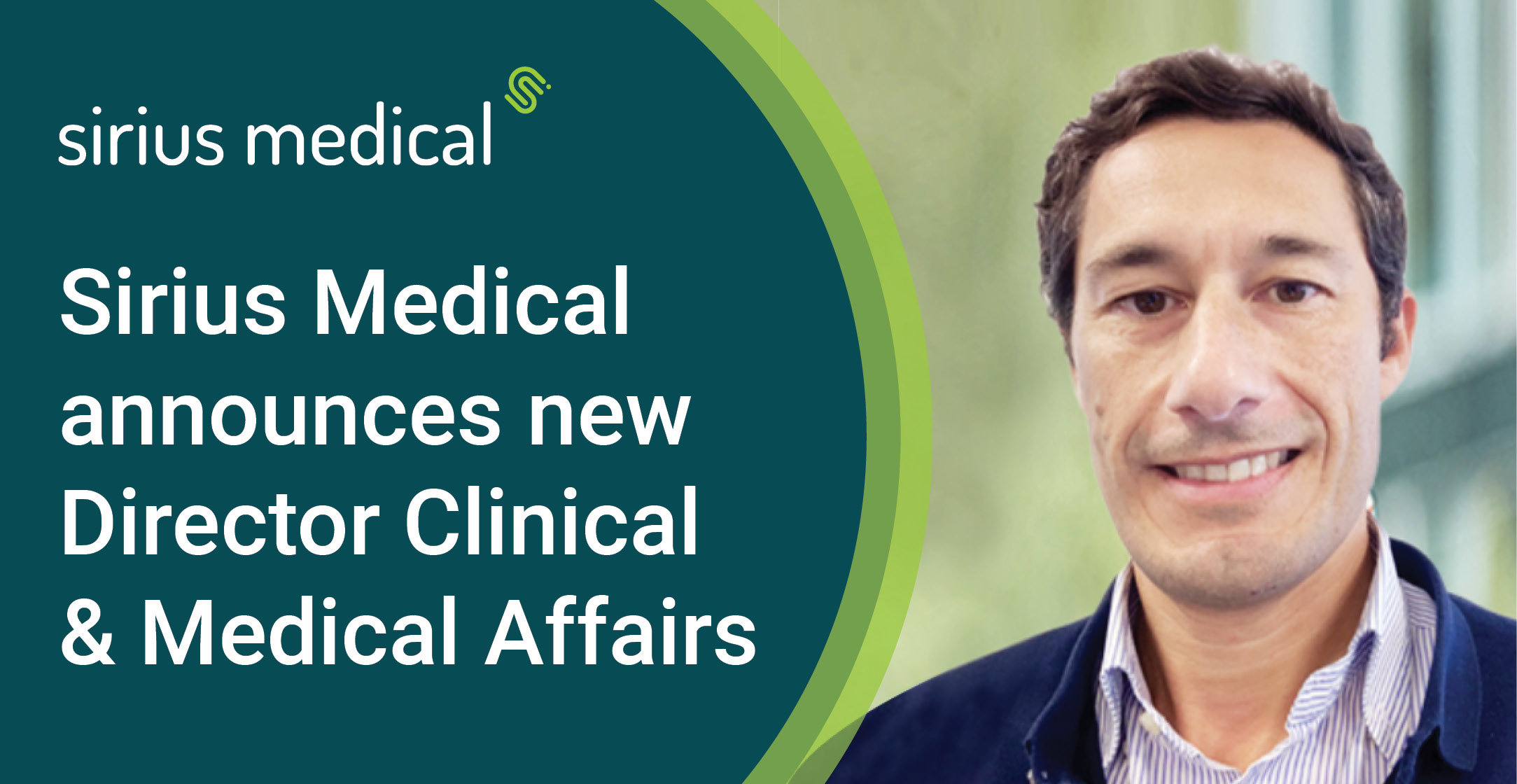 Sirius Medical, a medical device company that provides surgical navigation for non-palpable tumor localisation, announces a new Director Clinical & Medical Affairs. Massimiliano Malloni will strengthen the team with the focus on clinical activities and medical education.
What drives you to work at Sirius Medical?
I was always passioned by medicine and any innovative application in medicine that can improve people's life. In Sirius Medical I will have the opportunity to live this passion thanks to an amazing tumor localization technology supported by a brilliant R&D Team.
Why in the breast oncology field?
My clinical activities have been run on different domains including the investigation and use of technologies in oncology which made the difference in patients' lives. Despite the significant progresses made in the last 20 years in diagnosing breast cancer, the standard of care for localizing non-palpable breast cancer remains the wire-guided localization system which presents several limitations. As I am fully driven by a patient centric approach, I am confident that the use of Pintuition will not only help surgeons to most effectively locate and remove the tumor but also provides patients with a more positive experience through their difficult journey.

What do you think about GPSDetect, the company and the team?
As I have been collaborating with Sirius Medical since the end of 2019 I could experience first-hand both the Team capabilities and the potential of the product. I was utterly impressed by the capability of the Team to get both the CE mark and FDA clearance in a very short time and the very positive feedback of the user surgeons and radiologists about Sirius Pintuition. The recent introduction of the GPSDetect software and the product pipeline made my belief in Sirius Medical even stronger
What is your background?
Education: I am a pharmaceutical chemist, certified pharmacist from "La Sapienza" University in Rome, Italy and I hold an MBA from "The Open University", UK. I started in the pharma setting and landed more than ten years ago in the medical device industry. My core positions and background lay with clinical and medical affairs functions although I had some experience with market access and marketing domains.
Work life: I am a father of two wonderful children that together with my lovable partner are at the center of my life. We are all quite adventurous so we travel and try new experiences as often as we can.
What do you want to achieve?
My primary goal is to contribute to beat cancer by making tumor localization and removal more effective, safer and improve patient's experience.
How do you want to help?
I will work in close collaboration with surgeons and radiologists to reinforce the value of Sirius Pintuition through clinical activities and medical education, and finally make the most possible effective and safer tumor localization system accessible to patients in need.

About Sirius Medical
With its roots in the Netherlands Cancer Institute, Sirius Medical was born to make things better. The Sirius Pintuition System was developed by and for surgeons addressing a clear clinical need with a solution that simply makes sense. The Sirius Pintuition system is CE mark and FDA cleared and is currently commercially available throughout Europe. Our mission is to improve care for cancer patients by delivering unsurpassed, yet affordable solutions that enable precise and efficient surgical removal of tumors.