Sirius Medical joins the European Society of Surgical Oncology in support of Breast Cancer Awareness Month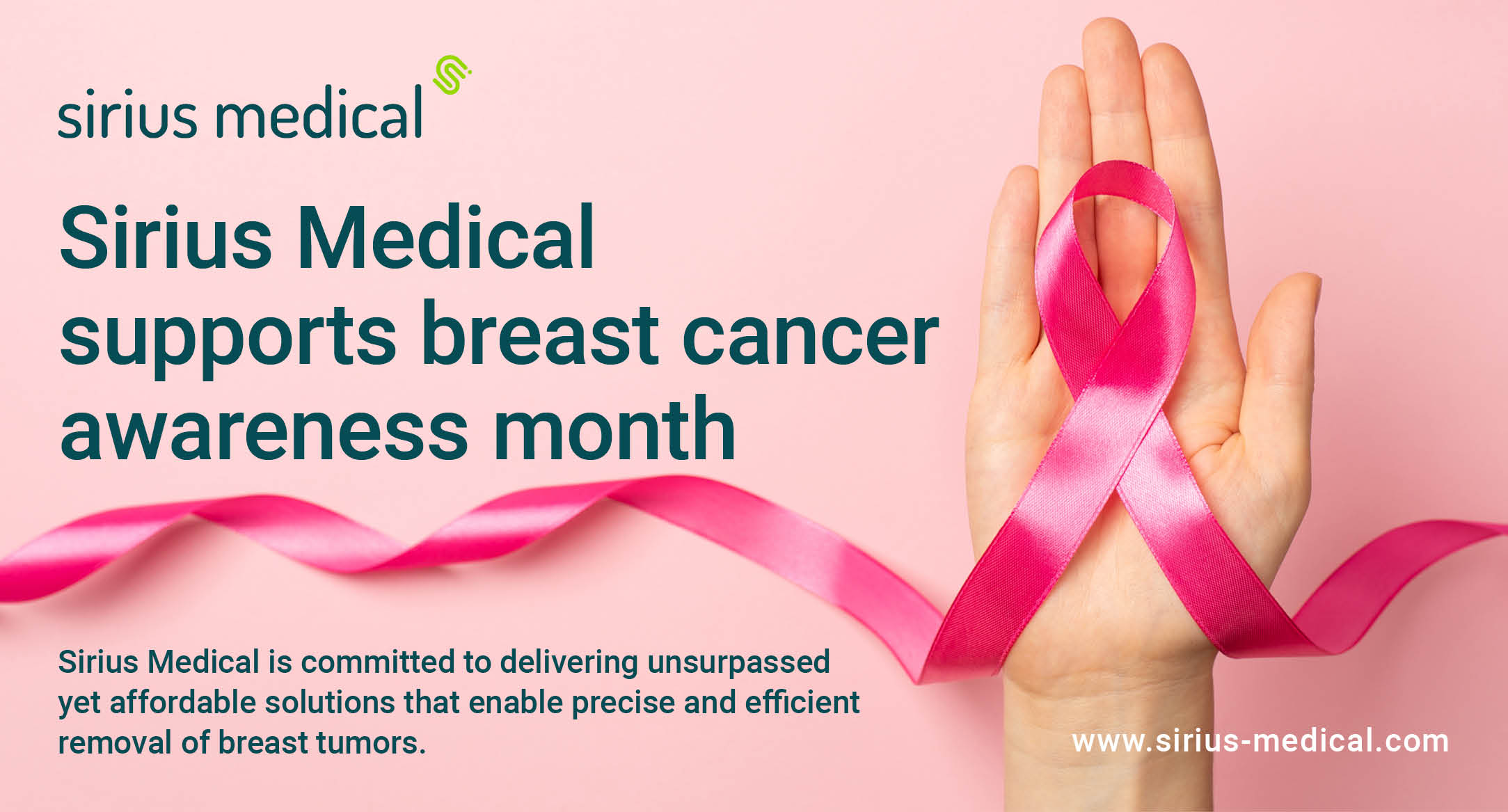 Sirius Medical, the leader in surgical marker navigation is proud to support Breast Cancer Awareness month together with the European Society of Surgical Oncology (ESSO) during the month of October.
ESSO will collaborate with key physician leaders and industry partners to help increase awareness around the importance of early detection, screening, treatment, and research.
"The statistic is staggering - one in eight women will have breast cancer in their lifetime. On a personal level that is one in eight of our mothers, aunts, wives, sisters, daughters, and friends," says Bram Schermers, CEO Sirius Medical. "As clinical innovations continue to improve diagnoses and care for these women, Sirius Medical is committed to delivering unsurpassed yet affordable solutions that enable precise and efficient removal of breast tumors."
During the 41st ESSO conference, in Bordeaux October 19-21, Sirius Medical will host a Surgical Navigation Experience Room where participants can pick up pink ribbons showing their support of breast cancer awareness month. In addition, there will be hands-on demonstrations of the Pintuition system and workshops. The room will also include a comfortable café to catch up with peers and engage in discussion with the presenters.