Sirius Medical announces partnership with Surgeons Choice to Launch its Cutting Edge Sirius Pintuition Navigation Technology in Australia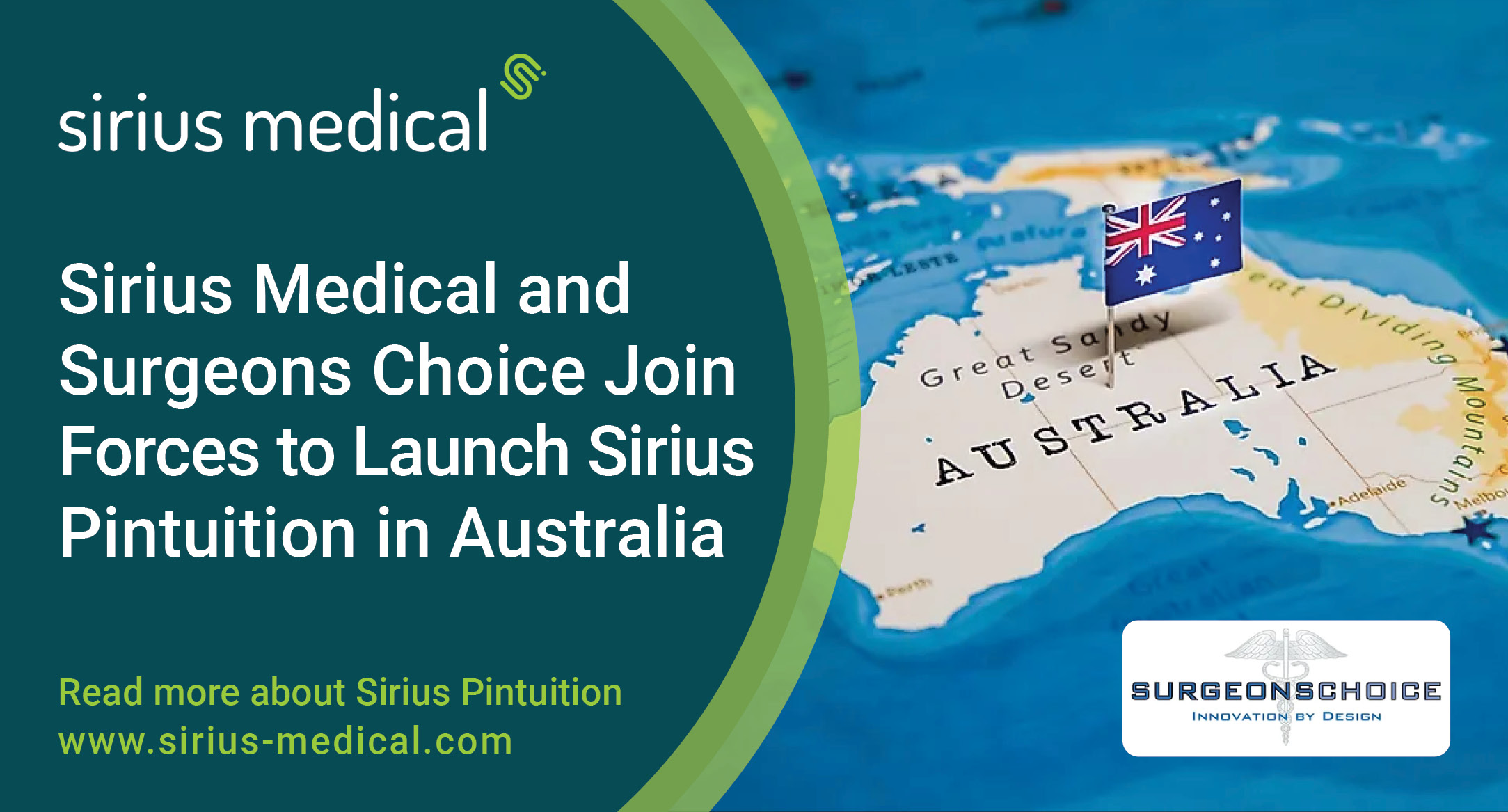 Eindhoven, Netherlands - 26 January 2023 – Sirius Medical and Surgeons Choice are thrilled to announce their partnership in Australia to provide the Australian surgical community with Sirius Pintuition, a unique surgical marker navigation system for the localization of non-palpable soft tissue tumors, including breast and melanoma.
Sirius Pintuition, powered by its GPSDetect™ software, offers surgeons real-time directional guidance through audio and visual feedback, resulting in unmatched precision and accuracy in locating tumors, eliminating the need for traditional wires.
"We are excited about our collaboration with Surgeons Choice, a leading provider of medical devices in Australia" said Bram Schermers, CEO of Sirius Medical. "This partnership allows us to expand access our cutting edge tumor navigation technology for patients and clinicians alike."
"The Sirius Pintuition system is a game-changer," said Shane Vollbon, Director of Surgeons Choice. "Its navigational features are truly unique and will allow our customers' surgeons to locate tumors with ease and precision."
Launched in 2021, the Sirius Pintuition system with GPSDetect™ is now globally available and has been used to improve treatment of over 5,000 women in more than 20 countries. For more information, visit www.sirius-medical.com.

About Sirius Medical
With its roots in the Netherlands Cancer Institute, Sirius Medical was born to make things better. The Sirius Pintuition system was developed by and for surgeons addressing a clear clinical need with a solution that simply makes sense. Our mission is to improve care for cancer patients by delivering unsurpassed, yet affordable solutions that enable precise and efficient surgical removal of tumors.

About Surgeons Choice
Surgeons Choice specializes in devices used in the treatment of cancers, predominantly breast cancer, having exclusively distributed the Navigator Range of Sentinel Node Gamma Probe Systems since 2008.
Media Contact:
Benjamin Tchang - Corporate contact
benjamin.tchang@sirius-medical.com
+31 857 732 727 (The Netherlands)