Sirius Medical announces Chief Financial Officer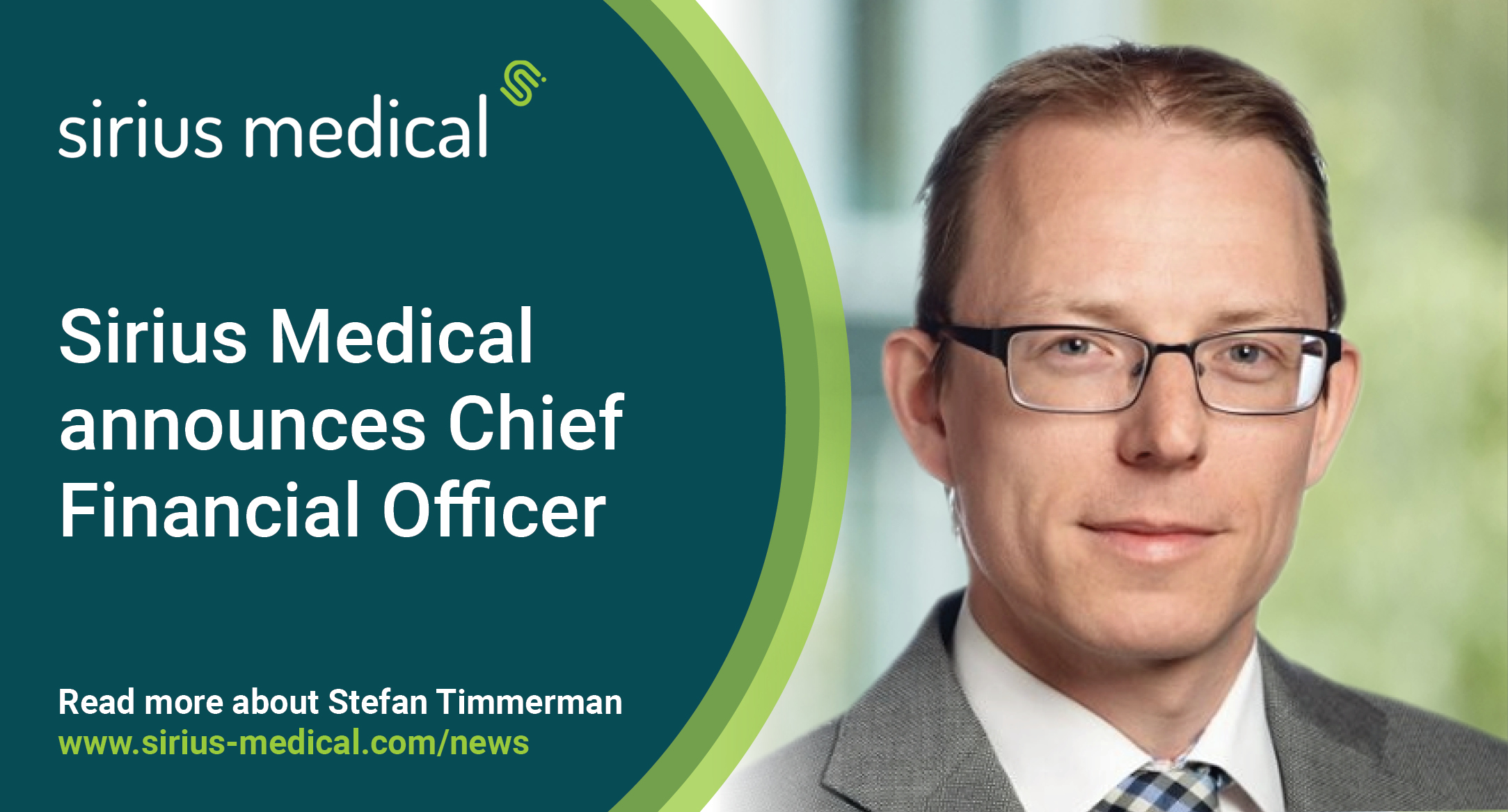 Sirius Medical, a medical device company that provides surgical marker navigation for non-palpable tumor localisation, announces Chief Financial Officer. Stefan Timmerman will join the management team and will be responsible for all financial operations.
What drives you to work at Sirius Medical?
Since I have become active in the health care industry, I am passionate to work for a company that can make a difference in the life of patients. As CFO, I am only able to indirectly contribute to the growth the company and the technology. By supporting the team with in-depth management information and by creating a financial healthy organization, we can enhance the outcome for cancer patients globally.
What do you think about Sirius Pintuition, the company and the team?
Since I've started, I have seen a highly enthusiastic and motivated team that is eager to grow the business. The fact that the company in its short history has achieved both CE registration as well as FDA clearance is a big compliment for the efforts of the whole team.
What is your background?
Before joining Sirius Medical, I was CFO of a Dutch-based diagnostic company active in the field of human leukocyte antigen (HLA) diagnostics used for stem cell and bone marrow transplantations. I joined that company in 2019 and the company was sold in 2022 to a French multinational. Prior to becoming active in the healthcare industry, I was working in the banking and private equity industry.
How do you want to help?
As CFO, I will contribute to the growth of Sirius Medical by creating a financial healthy company. By doing so, my colleagues can further develop our technology and grow the use of our products globally to enhance the outcome for the patients.
About Sirius Medical
With its roots in the Netherlands Cancer Institute, Sirius Medical is dedicated to improving care for cancer patients by delivery of unsurpassed, yet affordable solutions that enable precise and efficient removal of tumors. The Pintuition technology is precise, simple, affordable and both CE marked, and FDA cleared. Sirius Medical is rapidly expanding in Europe and the USA.