Sirius Medical Among Nominees for the 2023 Value Based Healthcare Dragons Grant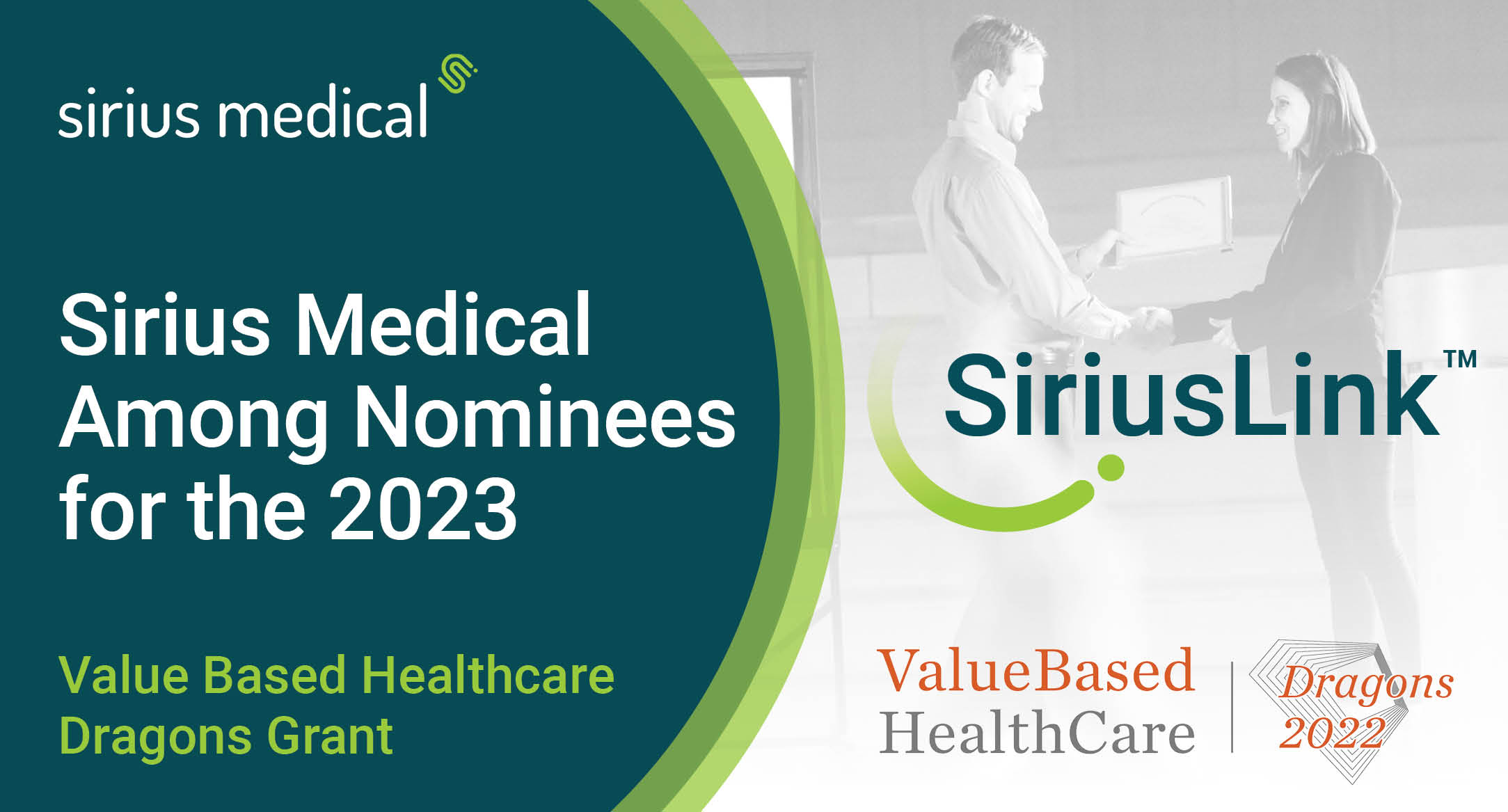 Eindhoven, May 5th 2023 - Sirius Medical, a leading medical technology company in surgical marker navigation, has been nominated for the prestigious Value Based Health Care (VBHC) Dragons Grant 2023. The Dragons Grant, sponsored by Value Based Healthcare Center Europe, is designed to recognize early-stage initiatives that have shown potential in implementing the value-based healthcare concept.
The VBHC Prize and Dragons Grant program brings together early adopters of value-based healthcare and pioneering initiatives that have the potential to reshape the healthcare industry. Nominees for the program are evaluated based on their commitment to delivering high-quality care while reducing costs and improving patient outcomes.
Sirius Medical is nominated for its SiriusLinkTM project, which aims to optimize the surgical breast cancer care pathway by implementing advanced process optimization. SiriusLinkTM uses innovative data science techniques to give the local hospital teams value insights to improve patient outcomes throughout the entire patient journey in the hospital.
Sirius Medical CCO Jan Willem Beijer expressed his enthusiasm for the nomination and highlighted the company's ongoing commitment to improve patient value while keeping the healthcare system in balance.
"We are thrilled to be nominated for the Value Based Healthcare Dragons Grant," said Sirius Medical CCO, Jan Willem Beijer. "Sirius Medical was founded with the sustainable Value- Based healthcare aims in mind." "The nomination is a strong recognition for the team and supports further improvement and use of SiriusLinkTM."
The winners of the Dragons Grant and the VBHC Prize will be announced on the 9th and 10th of May during the VBHC Prize 2023 event.
Read more: https://vbhcprize.com/vbhc-dragons-grant-and-endorsement/
About Value Based Health Care Center Europe
Value-Based Health Care Center Europe is the leading platform for visitors and members who want to learn about Value-Based Health Care implementation, share their own knowledge, and be inspired to start the discussion on Patient Value. Become part of the VBHC community and help your field and health system accelerate sustainable VBHC implementation.
About Sirius Medical
With its roots in the Netherlands Cancer Institute, Sirius Medical is dedicated to improving care for cancer patients by delivery of unsurpassed, yet affordable solutions that enable precise and efficient removal of tumors. The Pintuition technology is precise, simple, affordable and both CE marked, and FDA cleared. Sirius Medical is rapidly expanding with over 100 centers and an international sales network in Europe and the USA.
Media Contact:
Benjamin Tchang - Corporate contact
benjamin.tchang@sirius-medical.com
+31 857 732 727 (The Netherlands)