Sirius Medical Expands Surgical Marker Navigation in the US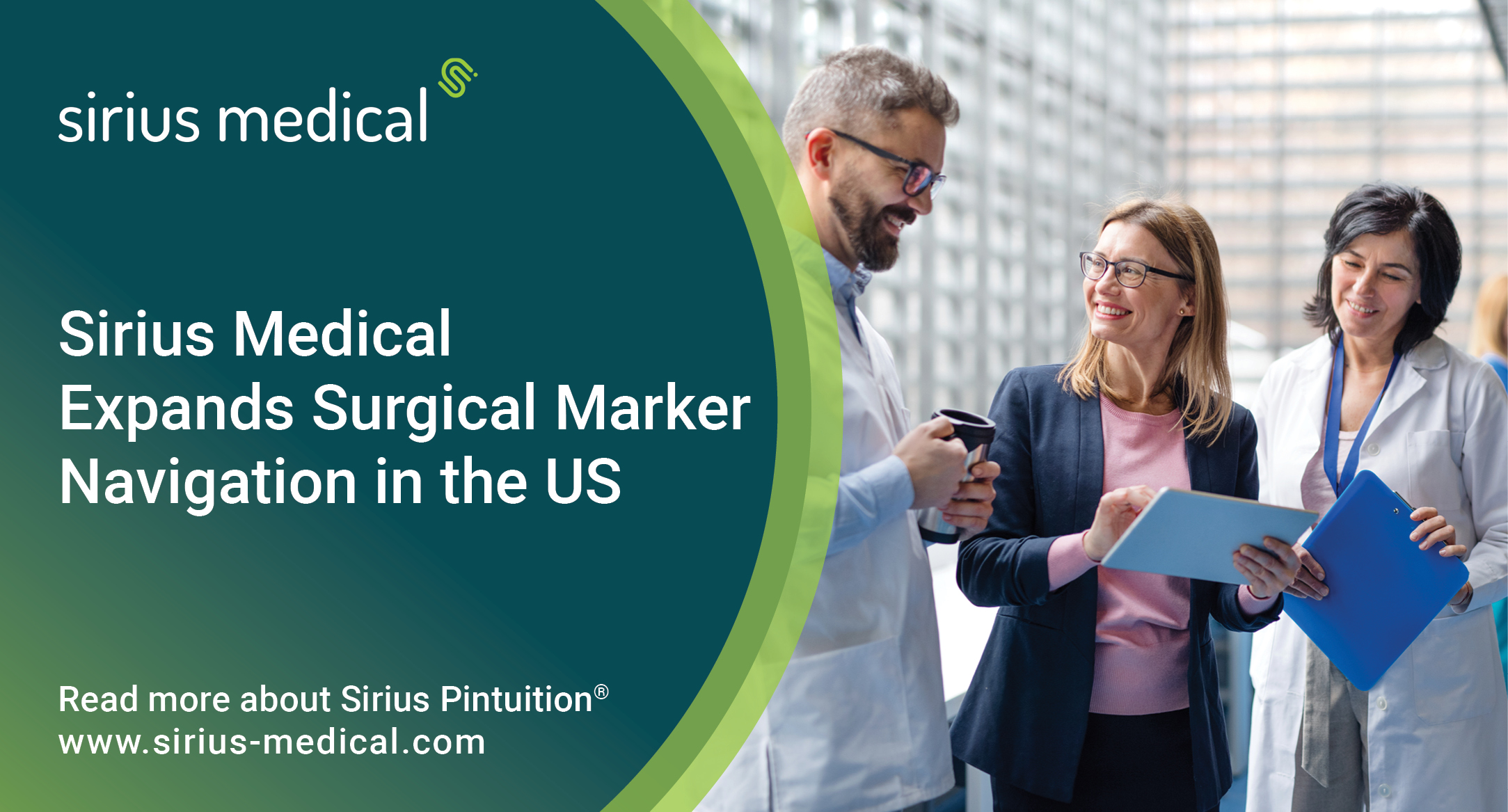 Eindhoven, NL , September 7th 2023 - Sirius Medical, a leader in value-based healthcare and surgical marker navigation announced that LifeBridge Health, with locations across Maryland, will offer tumor localization with the Pintuition® surgical marker navigation system.
With many breast cancers being diagnosed at an early stage, the tumor often cannot be seen during surgery. Pintuition is a next generation technology that is rapidly changing how tumors are localized. The system use GPSDetect™ software providing unmatched directional guidance to locate tumors easily and accurately. Patients benefit from enhanced diagnostic accuracy, reduced procedure times, and improved treatment planning.

"We are always searching ways to create a better experience for our patients, adding new technology with surgical marker navigation to our breast cancer program further enhances our patient-centered care," says Dona Hobart, M.D., LifeBridge Health Medical Group.

"We are pleased to welcome LifeBridge Health to our expanding customer base in the US," states Bram Schermers, CEO, Sirius Medical. "Physicians and administrators are embracing surgical marker navigation validating its simplicity, precision and affordability.
About Sirius Medical
With its roots deeply embedded in the Netherlands Cancer Institute, Sirius Medical is dedicated to improving care for cancer patients by delivery of unsurpassed, yet affordable solutions that enable precise and efficient removal of tumors. The Pintuition technology is precise, simple, affordable and both CE marked, and FDA cleared. Sirius Medical is rapidly expanding with over 14,000 procedures worldwide in over 175 centers combined with a global commercial network covering the USA, Western Europe and Australia-New Zealand.
Media Contact:
Benjamin Tchang - Corporate contact
benjamin.tchang@sirius-medical.com
+31 857 732 727 (The Netherlands)