Sirius Medical partners with Aspironix to introduce Sirius Pintuition in Czech Republic, Slovakia & Poland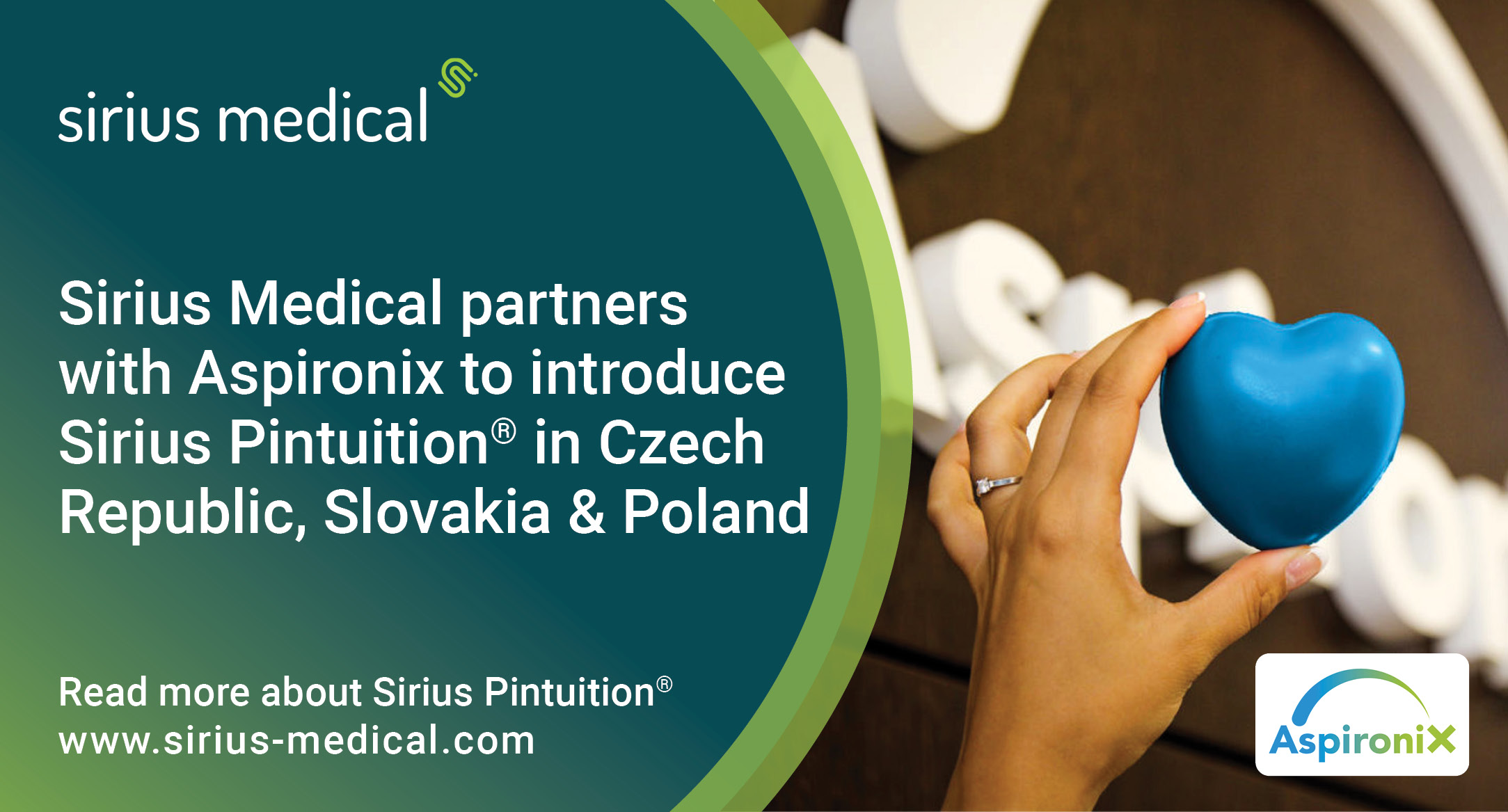 Eindhoven, NL , August 31 2023 – Sirius Medical, a leader in Surgical Marker Navigation, is thrilled to announce its new commercial partnership with Aspironix, a distinguished international provider of medical devices and aesthetic medicine.
Sirius Pintuition, powered by GPSDetect™ software, provides real-time directional guidance using audio and visual feedback for unmatched precision to locate tumors more easily and accurately. It helps with improving workflow and it improves patient care.
Bram Schermers, CEO of Sirius Medical, shared his enthusiasm for this collaboration: "Sirius Pintuition is bringing value to customers across the globe and we're thrilled to see it in action. Our partnership with Aspironix is the perfect match for our Eastern Europe growth and we're confident that together we'll bring Pintuition to even more customers."
Jiří Pavlíček, CEO of Aspironix Group, expressed his excitement about this partnership: "Aspironix has consistently strived to provide the best possible medical devices and services to our customers. The introduction of Sirius Pintuition aligns perfectly with our vision of delivering innovative products that address critical healthcare needs. We are proud to partner with Sirius Medical and contribute to the advancement of breast cancer treatment."
About Sirius Medical:
With its roots deeply embedded in the Netherlands Cancer Institute, Sirius Medical is dedicated to improving care for cancer patients by delivery of unsurpassed, yet affordable solutions that enable precise and efficient removal of tumors. The Pintuition technology is precise, simple, affordable and both CE marked, and FDA cleared. Sirius Medical is rapidly expanding with over 14.000 procedures worldwide in over 175 centers combined with a global commercial network covering the USA, Western Europe and Australia-New Zealand.
About Aspironix:

Aspironix is an internationally recognized provider of medical devices and aesthetic medicine solutions. With a strong presence in multiple countries, the company is dedicated to offering high-quality products across various domains including surgery, AI diagnostics, digital health, aesthetics, gynecology, wound healing, interventional cardiology and radiology, mammary diagnostics, intensive care, professional services and strategic consulting to healthcare professionals and partners.
Media Contact:

Benjamin Tchang - Corporate contact
benjamin.tchang@sirius-medical.com
+31 857 732 727 (The Netherlands)