Sirius Medical announces new members to its clinical advisory board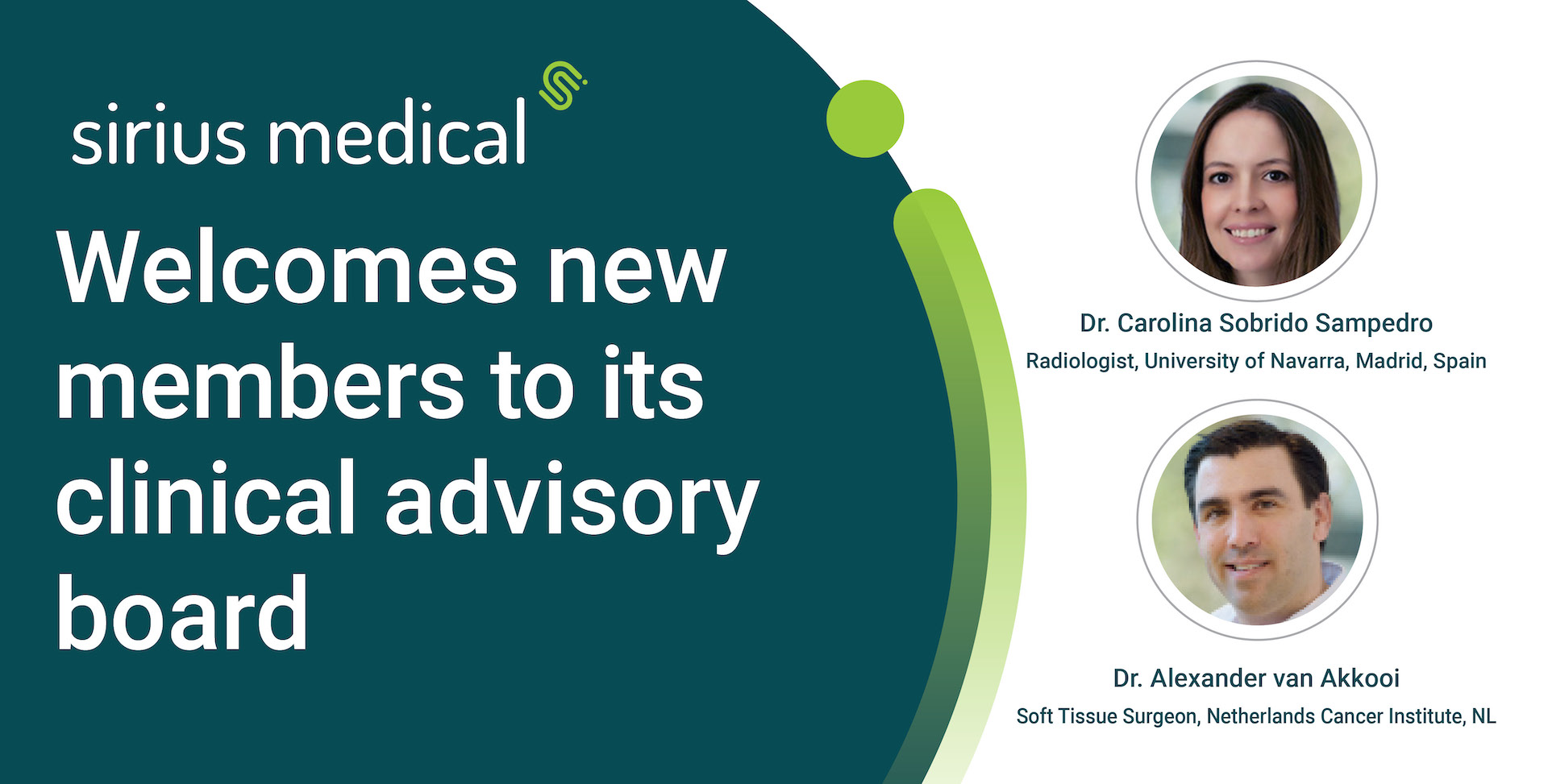 Sirius Medical, a start-up company developing Sirius Pintuition as an affordable, non-radioactive, point source localization technology that enables accurate surgical guidance in oncology, today announced additions to its Clinical Advisory Board (CAB). This group of world class clinical leaders brings comprehensive healthcare expertise to develop clinical evidence to bring Sirius Pintuition towards standard of care.
"The additions to the clinical advisory board provides Sirius with extending experience to strengthen its position as the simple solution for tumor localization." says Bram Schermers, founding member and clinical application specialist at Sirius Medical. "These thought-leaders bring tremendous understanding of evidence-based methodologies to improve evidence and increase clinical engagement, as well as extensive experience working directly with localization technologies to improve the precise and efficient removal of tumors. We look forward to their contributions as Sirius Medical continues to advance its Sirius Pintuition system for surgical teams anywhere."
Introducing the new members of the Clinical Advisory Board (in alphabetical order):
Alexander van Akkooi, MD Phd.
Dr. Alexander van Akkooi is an oncological surgeon specialized in melanoma and soft tissue tumors at the Netherlands Cancer Institute. As secretary of the European Organization for Research and Treatment of Cancer (EORTC) Melanoma group, he is involved in many projects which include education, improvement of the care pathway and high-impact scientific research.
Carolina Sobrido Sampedro, MD, PhD.
Dr. Carolina Sobrido Sampedro is in charge of the Breast Imaging Unit at Clinica Universidad de Navarra in Madrid. She was trained as a Radiologist at Complejo Universitario de Vigo and completed her training at the University of Southern California and the Boston Children's Hospital of Harvard. She is an associate member of the European Society of Radiology (ESR) and she is part of the Spanish Society of Breast Imaging.
About Sirius Medical
With its roots in the Netherlands Cancer Institute, Sirius Medical was born to make things better. The Sirius Pintuition system was developed by and for surgeons addressing a clear clinical need with a solution that simply makes sense. The Sirius Pintuition system is CE marked and is currently commercially available in Western Europe. Our mission is to improve health for cancer patients by delivering unsurpassed, yet affordable solutions that enable precise and efficient surgical removal of tumors.