Sirius Medical and Edimex announce distribution agreement for France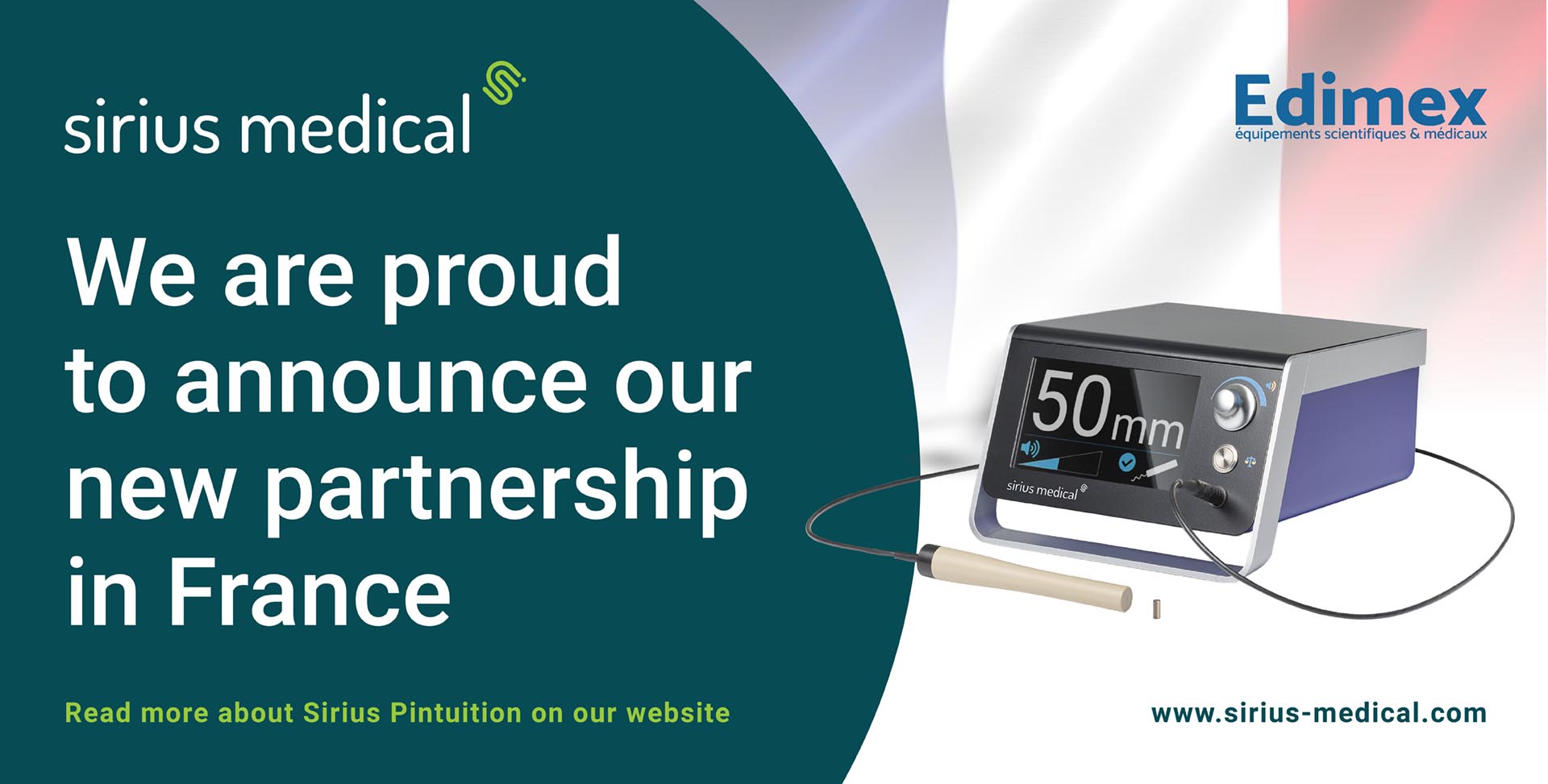 Sirius Medical and Edimex are pleased to announce that Edimex will be the exclusive French distributor of Sirius Pintuition, a novel localization system for non-palpable breast tumors. Edimex is a key and highly experienced medical device distributor in France and Sirius Pintuition fits perfectly within their product portfolio. Together with Edimex, Sirius Medical will provide the French market with access to a novel system that is intuitive, precise and affordable. Our aim is to partner and build access for our novel non-wire technology for all oncology surgery teams in France.
"Bringing value to clinicians and patients is the core of our mission. Sirius Pintuition allows surgeons to locate breast tumors directionally and with millimeter accuracy. The system is intuitive and easy to use. This will definitely optimize the process for French doctors that are currently using wire-guided localization", says Bram Schermers, founding member and inventor of the Pintuition technology.
"We are very excited to be the exclusive distributor of the Sirius Pintuition system in France" says Chady Wafaï, Director Marketing & Sales at Edimex. "This technology represents a major advancement in breast cancer procedures for clinicians and fits in perfectly with our product portfolio."
"This solution answers a real need on the part of clinicians and will help to improve the patient care pathway." – Chady Wafaï, Director Marketing & Sales at Edimex.
About Edimex
Since its beginnings in 1999, Edimex has chosen to specialize in the field of interventional radiology and oncology with a predominance in senology. Today very present in this sector with numerous references on a national level, Edimex continues its development and is pleased to announce its collaboration with Sirius Medical for the commercialization of Sirius Pintuition, a new and very promising magnetic clip system.
About Sirius Medical
With its roots in the Netherlands Cancer Institute, Sirius Medical was born to make things better. The Sirius Pintuition system was developed by and for surgeons addressing a clear clinical need with a solution that simply makes sense. The Sirius Pintuition system is CE marked and is currently commercially available in Western Europe. Our mission is to improve care for cancer patients by delivering unsurpassed, yet affordable solutions that enable precise and efficient surgical removal of tumors.