Sirius Medical announces FDA clearance of Sirius Pintuition for Breast Cancer Surgery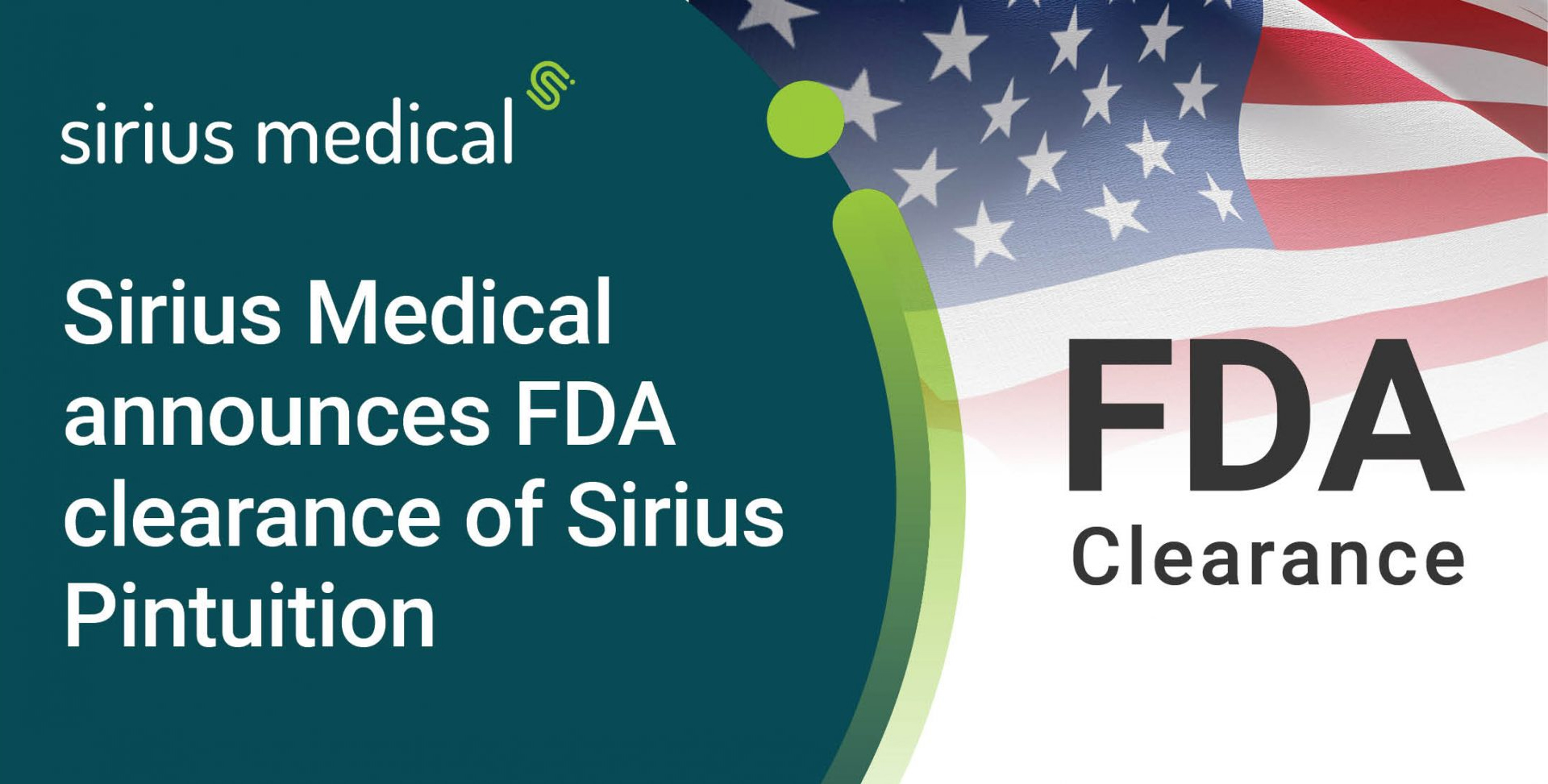 Sirius Medical, a medical device company developing innovative surgical technology, is proud to announce that it has received 510(k) clearance for its Sirius Pintuition System for breast cancer surgery. In addition to its CE-mark, this clearance paves the way for Sirius to launch its Pintuition System in the United States. Sirius Pintuition offers a non-radioactive, wire-free, pinpoint approach to localize non-palpable breast tumors.
"We are extremely pleased to have received this clearance and to have the opportunity to support U.S. clinicians and patients with our products," says Hubert Martens, CEO and co-founder of Sirius. "This clearance highlights the team's ability to deliver an exciting pipeline of innovative products to a global market. Sirius Pintuition is an advanced system that allows surgeons to approach the tumor more freely enabling the best possible outcome for patients".
Bram Schermers, co-founder and inventor of Sirius Pintuition adds: "We are very proud to achieve this important milestone with our team in this short amount of time. It's unbelievable to see that a small idea led to technology that will now become available in two continents across the globe. I'm really proud that we can deliver value to patients, doctors and hospitals in this way".
Sirius Medical is currently planning its U.S. launch of Sirius Pintuition and will start providing online demonstrations to clinical teams that are interested to learn more.
About Sirius Pintuition
Sirius Medical provides surgical oncologists with a highly precise, easy-to-use, and affordable solution that contributes to an improved hospital workflow. The Sirius Pintuition Seed can be placed up to 30 days before the surgery to mark a target within breast tissue*. During surgery, the Sirius Pintuition Probe provides highly accurate, real-time feedback and directional guidance to the marked tissue. The probe is reusable and compatible with metal instruments that are commonly used during surgery. Using Pintuition is intuitive, the system provides millimeter accuracy and directional guidance. The system is being used in oncological procedures in over eight countries across Europe.
*Please refer to instructions for use

About Sirius Medical
With its roots in the Netherlands Cancer Institute, Sirius Medical was born to make things better. The Sirius Pintuition System was developed by and for surgeons addressing a clear clinical need with a solution that simply makes sense. The Sirius Pintuition system is CE mark and FDA cleared and is currently commercially available throughout Europe. Our mission is to improve care for cancer patients by delivering unsurpassed, yet affordable solutions that enable precise and efficient surgical removal of tumors.