Sirius Medical is proud to announce commercial partnership with Carlo Bianchi for Northern Italy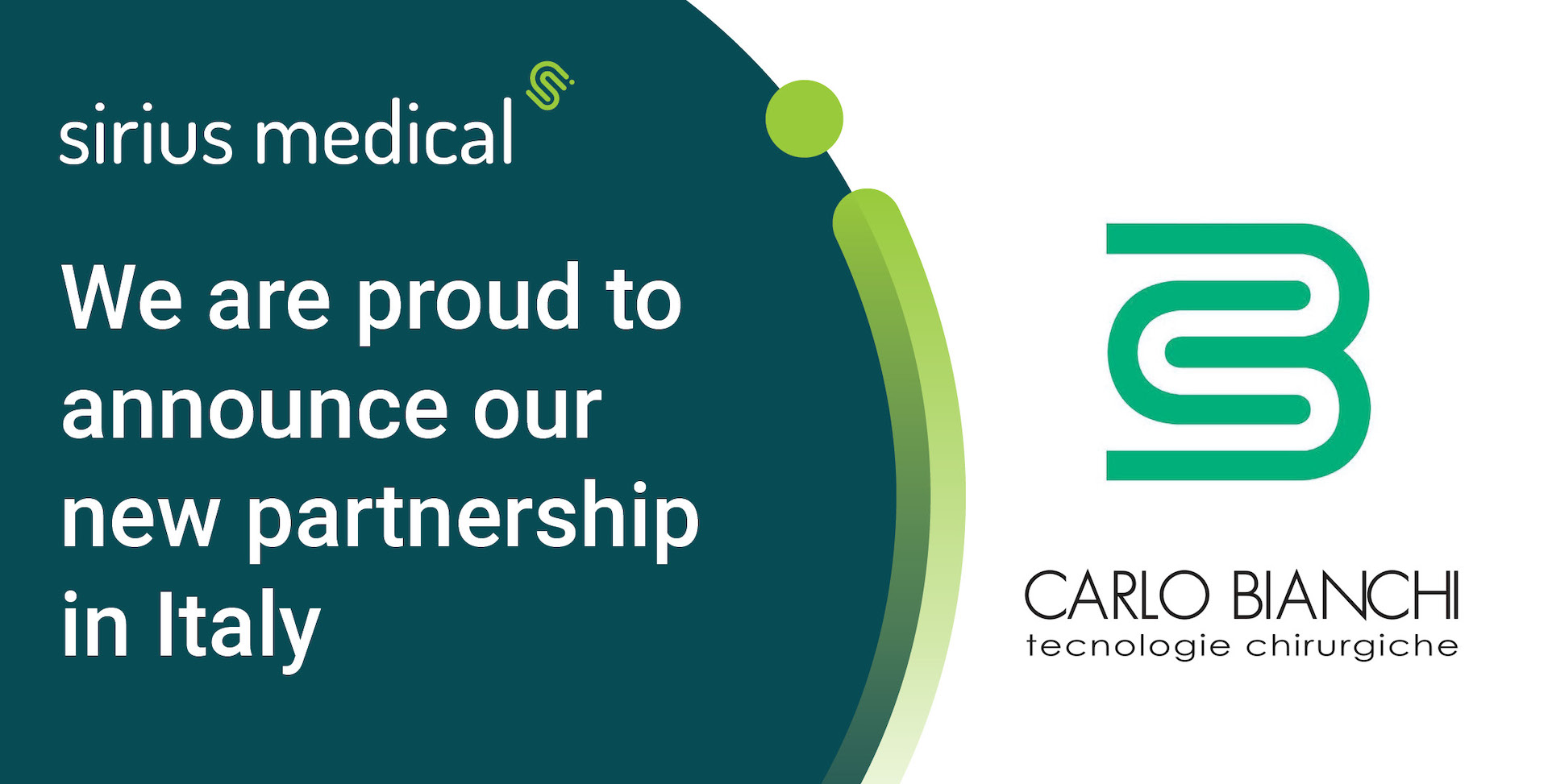 Sirius Medical, a medical innovator developing the next generation tumor localization technology, is proud to announce that Carlo Bianchi will be exclusive commercial partner of Sirius Pintuition for Northern Italy. Carlo Bianchi is a key experienced medical device company that is specialized in the surgical oncology field. Sirius Pintuition fits perfectly in their portfolio, and we are excited to collaborate and introduce our system to surgeons in Italy.
"Sirius Medical is proud to collaborate with an experienced partner like Carlo Bianchi. Their intensive knowledge of the surgical oncology field will help us to reach more surgeons and introduce our Sirius Pintuition platform throughout Italy", says Bram Schermers, CEO of Sirius Medical.
"This partnership has just started but we are already convinced that Sirius Pintuition will lead to great interest of breast surgeons. The highly skilled preparation of the Sirius Medical team combined with the professionalism and great knowhow of the market of Carlo Bianchi will bring successful results in a short time." says Giulio Gargano, CEO at Carlo Bianchi.
About Carlo Bianchi
Carlo Bianchi is a company dedicated to the business of supplying medical equipment and specialistic equipment for the operating room and for hospital activities. Our product portfolio consists of medical devices that are disposable as well as capital equipment. The strength of the company consists of a sales force that consist of commercial agents that are supported by knowledgeable product specialist, which leads to good technical support.
About Sirius Medical
With its roots in the Netherlands Cancer Institute, Sirius Medical was born to make things better. The Sirius Pintuition system was developed by and for surgeons addressing a clear clinical need with a solution that simply makes sense. The Sirius Pintuition system is CE marked and received FDA clearance and is currently commercially available in Western Europe. Our mission is to improve care for cancer patients by delivering unsurpassed, yet affordable solutions that enable precise and efficient surgical removal of tumors.
For more information please contact:
Benjamin Tchang, Marketing manager
E-mail: benjamin.tchang@sirius-medical.com
Tel: +31647852805